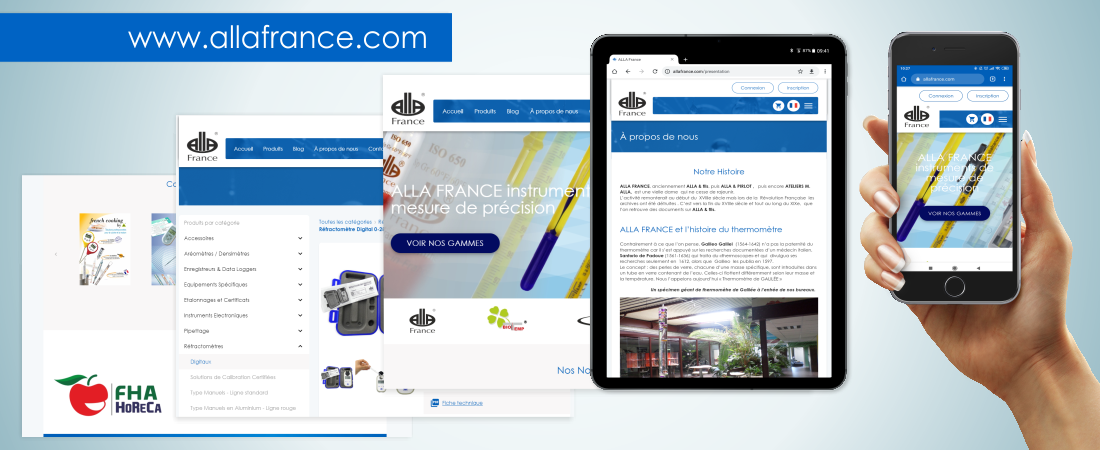 Dear Sir or Madam,

After a long period of development, we are pleased to announce the launch of our new website www.allafrance.com.

This website has been designed for our clients as well as our partners. We wanted it to be more modern and most importantly simpler, quicker and interactive.You will find there information about our products, our catalogues by sector, the history of our company and our latest news.

Feel free to share your thoughts and remarks thanks to the contact form.We hope you will appreciate this new communication tool. Enjoy your visit!