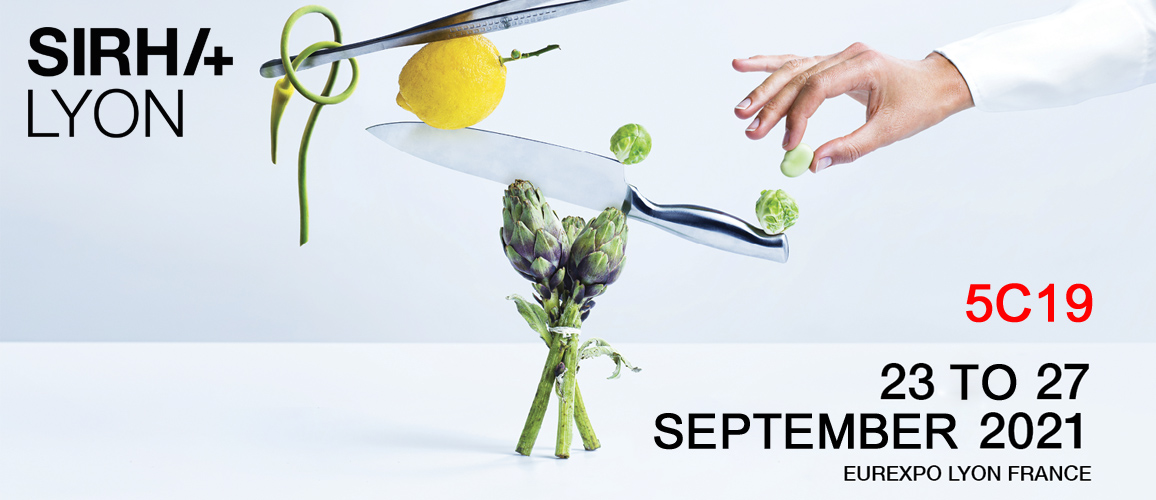 23 September 2021 to 27 September 2021
The world's leading event for the food services sector will take place from September at Eurexpo Lyon.

Sirha will boast an additional in order to cater for the growth in the 12 sectors represented by the 3,000 exhibitors and brands, and to welcome the 200,000 professionals from the hotel, restaurant and food-services sectors.
As a genuine laboratory for trends in the restaurant, hotel and food industry, Sirha Lyon is THE place where chefs meet.

Come join us in Lyon from September 23 to 27 2021 !